About ESAB
In 1904, Oscar Kjellberg, a Swedish engineer was working on ships and boilers in Gothenburg, Sweden. He was not satisfied with the quality of repair jobs. His quest for a better technology led to the invention of the world's first covered electrodes. And thus, Electriska Svetsninings Aktie Bolaget (ESAB) was born. Today ESAB leads the world in providing welding and cutting solutions.
At ESAB, every problem is an opportunity, every sale start of an enduring relationship. From supplying welding equipment's to consumables.
---
Welding Consumables
Carbon Steel Electrodes : Rutile coated general purpose welding electrodes for MMAW
Pipe Welding Electrodes : Cellulose coated electrodes for Pipe Welding. The electrode is designed to provide deep and complete penetration and the weld bead obtained is smooth with a thin, fast freezing easily removable slag, giving x-ray quality weldmetal.
Gas welding Fluxes : Esab welding & Brazing fluxes are well known and are designed to obtain consistent and sound joints between Steel, Copper, Brass, Bronze & aluminium.
Low Alloy Electrodes : A low alloy, low hydrogen welding electrodes
Stainless Steel Electrodes : Low carbon, Hi carbon, Niobium, Universal & for Duplex Stainless Steels welding
GTAW Consumables : A Copper coated rod for TIG (Tungsten Inert Gas) welding
GMAW Consumables: A Copper coated wire for MIG/MAG welding
FCAW Consumables : A fully basic & all position flux cored wire
SAW Wires, Saw Fluxes : A Copper coated mild steel wire for Submerged Arc Welding (SAW) of mild & medium carbon structural steels.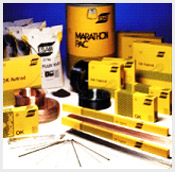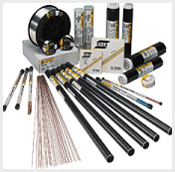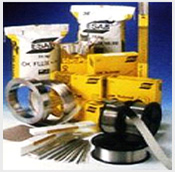 Reclamation Consumables
The repair and maintenance consumables & wear plates for Power, Sugar, Steel Mining, Oil & Ship Building Industry.
Conventional Hard Facing Electrodes : Machinable buffer for Impact & Moderate Abrasion & Abrasion Resistant Hardfacing
Low Heat Hard Facing Electrodes : for Impact Resistance and Pressure & Hot Forging dies
Steel & Dissimilar Joining Alloys : Versatile electrodes that Joins any steel to any Steel
Cast Iron Electrodes : Excellent colour match with all cast irons and good bonding
Non – Ferrous Electrodes : Ultimate bonding to almost all metals and heat resistance
Cutting & Gouging Electrodes : Single electrodes for gouging, precision cutting & Chamfering
Cobalarc Tubular Electrodes : Tungsten carbide in tube for high-pressure abrasion. Genuine low heat input
Flux Cored Wires : No Gas, Any Position, Any Power Source, Basic Flux Cored wire
Gas Brazing Alloys (Silver & Brass) : Brazing of Brass, Bronze, Molybdenum & Silver alloys perfect for joints having non-uniform clearances and high electrical conductivity
TIG Filler Wires : TIG filler for resistance to high temperature wear
Hot Metal Spray Powders : Good resistance / protection against Impact, Abrasion & Corrosion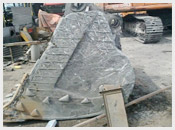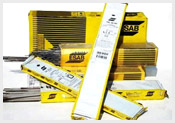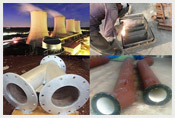 Manual Metal Arc Welding Equipment (MMA)
The all types of welding machines like Diode, Thyristorised, Inverter, Chopper types ARC / MIG / MAG / TIG / SAW / AIR PLASMA Cutting & Profile cutting machines
STANDARD ARC EQUIPMENTS:
MMA DC (Inverters) :

BUDDY ARC 150 / 200 & 4001i: Single Phase Portable Inverters & 3 Phase Heavy Duty
Inverter for Manual Metal Arc Welding Machine. Burns all size of electrode of any class continuously. Suitable for Scratch TIG welding.
MMA (Manual Metal Arc) AC Transformers :

Transweld 400 : Welding Transformer for shop & site application
THH 630: Welding Transformer for shop & site application

MMA DC (Thyristor Rectifier) :

SSR 400/600 & RS 400: All Purpose Thyristorised Heavy Duty Welding Rectifier

MMA DC (Diode Rectifier) :

LHJ 425/750: Fully Thyristorised Heavy Duty Welding Rectifier for welding & gouging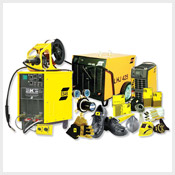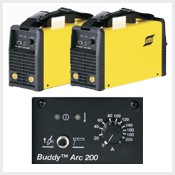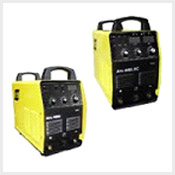 TIG EQUIPMENTS
TIG (Thyristor):

EASY WELD SSR 400-T: Thyristorised Power Source for DC TIG & MMA
PULSE TIG 400: Thyristorised Pulse Tig for DC TIG & MMA

TIG (Inverter):

BUDDY TIG 160 / 200: Single Phase 160Amp & 200Amp Portable Inverters for DC TIG.
Robust & Light weight user friendly. For Plant Fabrication & Maintenance, Site Maintenance, Repair – Civil Construction, Home Repair, General Fabrication.

TIG AC/DC & DC (Inverter):

CADDY TIG 2200i TA33 & TA34: Single Phase Portable 150Amp & 200Amp Inverters for DC Tig / Pulse Tig / MMA Welding
ORIGO TIG 3001i(w) TA24 / ARISTO TIG 4000iw TA6: Water Cooled 300Amp & 400Amp Inverter Power Source for DC Tig / Pulse Tig & MMA Welding

TIG Torches :

TXH 201V/201 4/8m OKC 50 – Air Cooled Tig Torches for 200A usage (For Scratch Tig)
TXH 251w/401w/401w HD 4/8 OKC 50 – Water Cooled Tig Torches for 250/400A usage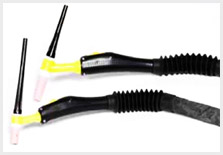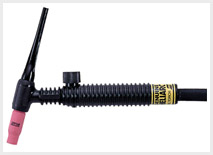 MIG EQUIPMENTS
DIODE TYPE: A MIG/MAG welding system for sheet metal and medium thickness applications.

POWER COMPACT 255
MIGMATIC 250 / AUTO MIG 300

THYRISTOR: The ultimate in MIG/MAG welding for virtually all applications from thin sheet to heavy sections.

AUTO K 400 / 600
SCR 400(S)/500(S)

INVERTER :

MIG 3001i(w)
ORIGO MIG 4004i A44 / ARISTO MIG 4004i Pulse:
BUDDY MIG 500i
ARISTO MIG 5000i(w)

CHOPPER :

ARISTO MIG 4002c(w)/5002c(w)/6502c(w)
ORIGO MIG 402c(w)/502c(w)/652c(w) A13i

MIG Torches :

PSF 250/305/405/505 3/4.5m Euro – Air Cooled MIG Torches for 200/300/400/500A usage
PSF 410w/510w 3/4.5m Euro – Water Cooled MIG Torches for 400/500A usage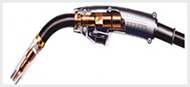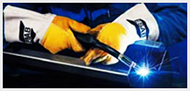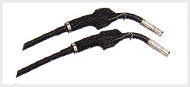 AIR PLASMA CUTTING & SAW MACHINE
A complete package for air plasma cutting machine up to 25 mm thickness.
LPH 35 / 50 / 80 / 120
PowerCut 650 / 900 / 1300 / 1600
SAW : Submerged Arc Welding Machines / Power Source for Submerged welding machine and Tractor mounted welding head.
1. CPRA 800(S) / 1200(S)
2. CPRA 1000T / 1200T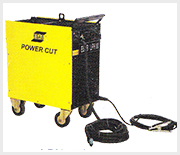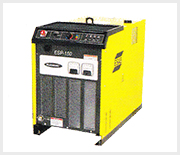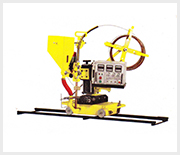 Welding Accessories & PPE Products
Semi & Fully Insulated Welding Holder
Heavy Duty Earth Clamps
Welding Cables Std. / HOFR
Aluminium – 70 / 95 / 120 sq.mm
Copper – 35 / 50 / 70 / 95 / 120 sq.mm
Hand Shield Armour (Hand Screens)
Head Shield Eco Arc (Head Screens)
Auto Darkening Helmets & with Fresh Air Unit Origo Air
Welding Gloves
Welding Apron
Safety Shoe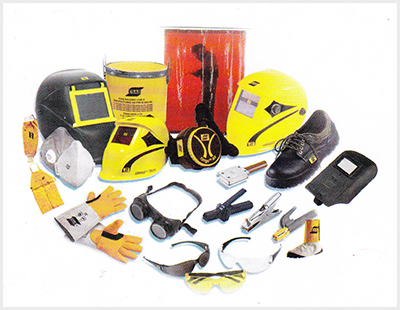 Gas Equipment
Single Stage Regulator : Oxygen, Acetylene, Co2 & Nitrogen
Double Stage Regulators : Oxygen, Acetylene, Co2, Nitrogen, Argon & Hydrogen
Cutting Cutogen -5 & NM 250 : Cutting Blowpipes
Saffire 2HP & LWHP : Gas Brazing Torches
Protex RO RA, FR 18 : Flash Back Arrestors for Oxygen & Acetylene
Pug NM / Cheetah : Portabla Cutting Machine Red (Acetylene) & Blue (Oxygen)
Cutting & Brazing :Nazzles and Tips
Welding & Cutting Hose : Dura Hose PipeRed (Acetylene) & Blue (Oxygen)
Welding Cables : Aluminium and Copper 200 / 400 / 600AMP
---